Kerry Writers Museum
— Literary website design
Kerry Writers Museum is a unique literary and tourist destination located in the enchanting town of Listowel. Little Blue Studio were delighted to work with them on their new website design as part of Failte Ireland's DTD Enhance Websites programme. Designed to encapsulate the rich history of literature in the captivating county of Kerry, our newly developed website offers an impressive wealth of information. Among its many features are a series of online exhibitions, booking app integration and immersive biographies on Kerry's most famous writers.
Services:
WEBSITE DESIGN
STORYTELLING
BOOKING APP INTEGRATION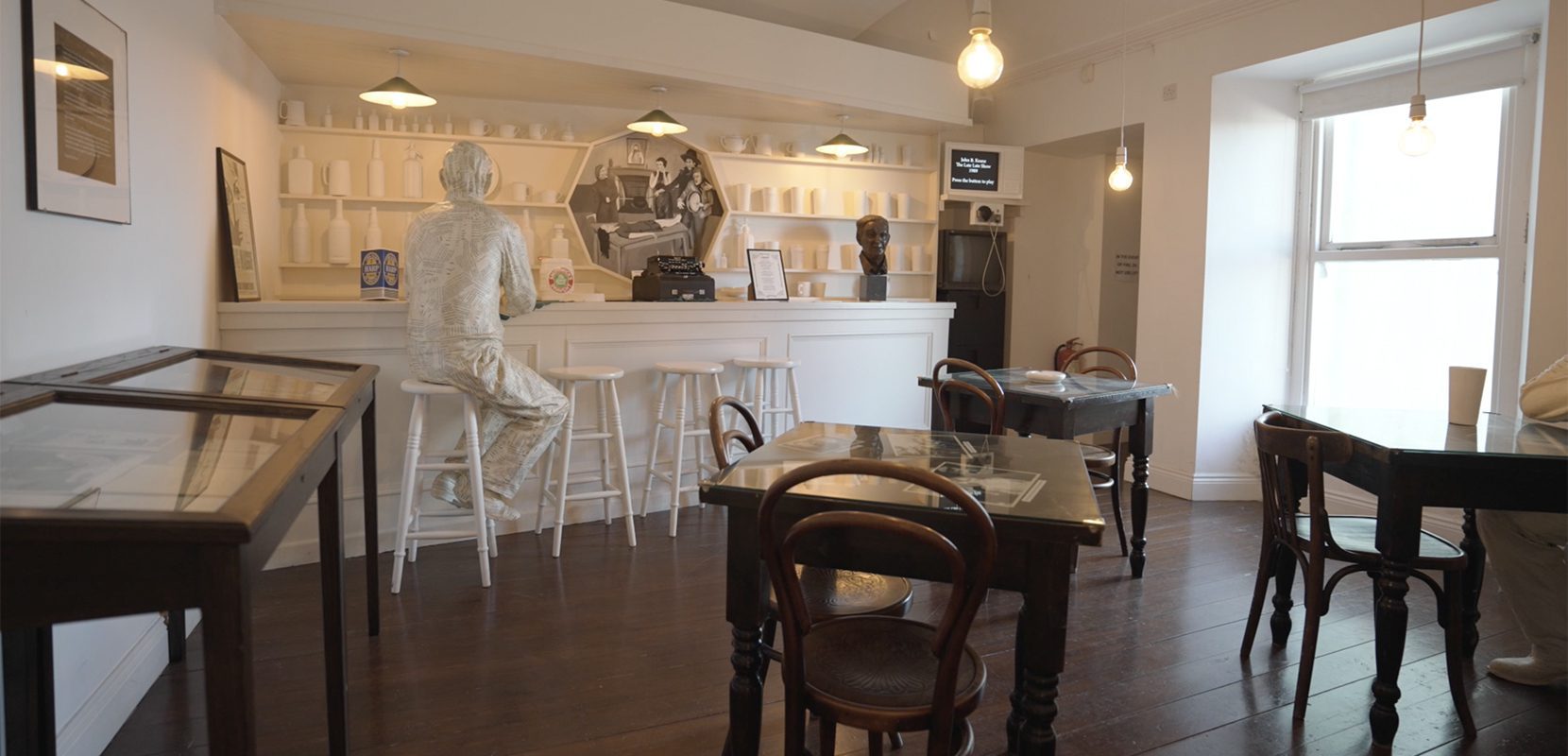 As part of the Failte Ireland's Digital That Delivers enhance website program, Kerry Writers' Museum wanted to replace its existing site with a modern, user-centric website delivering on both results and excellent visitor website experience. Working closely with Failte Ireland and the client throughout the project, we delivered a professional web design showcasing their unique museum. The new site also enables site visitors to easily book tickets, purchase books and view their impressive range of online exhibitions.
STRATEGY &
WORKSHOP
ANALYSIS & CONCEPT
DEVELOPMENT
DEVELOPMENT &
PROGRAMMING
USER
TESTING
SITE UPLOAD
& TRAINING
Kerry Writers Museum's website has been optimised to ensure ease of navigation and functionality across all devices. Explore the content from your laptop, tablet or phone. The immensely enjoyable offerings of the Kerry Writers Museum are always readily available at your fingertips.
Feedback from
our clients
The deciding factor to go with Little Blue Studio was very much driven by the recognition that they would present our story to the fore so to speak. Business is about people and somehow I felt their creative emphasis matched ours. The follow-on support is also welcome because time doesn't always allow me work on projects, with the Insights page for example, so Ronan stepping in and completing the job is very welcome. The benefit is compounded with the wonderful photography provided by Tarmo Tulit.

Adrienne Heslin

West Kerry Brewery

Working with Little Blue Studio on a tight schedule of delivery for KWETB's new website was smooth and seamless from them as providers. Little Blue Studio delivered to the timeline and conditions in the contract and proved a professional company who were excellent at time management. Their approach was inclusive and collaborative across all areas, ensuring the service was considerate of the needs of the ETB and that the end product aligned with the values of the ETB. Little Blue Studio provided guidance and expertise in plain English to us with patience and understanding. They were receptive to our needs throughout the delivery of the project and the support we have received since engaging with them for our website has been a significant help for our communication platform.

Orla Kealy

KWETB